Language courses in Australia are a popular destination for learning English. About 30 thousand students from all over the world come to Australia every year to take language courses[1]. Learning English can be combined with outdoor activities and acquaintance with the unique nature of the country. And, after the completion of some courses, there is an opportunity to enter an Australian university without language exams.
Advantages of language courses in Australia
Low course cost. A week of English lessons in Australia costs an average of 267

USD

. This is cheaper than courses in the US, where the average cost of a course is 430

USD

per week, or the UK — 462

USD

per week.
Large selection of schools and programs. Language schools in Australia offer over 800 English language programs[2] — for example, standard and intensive courses, business English, university preparatory programs, and so on. In addition, language schools organize extracurricular activities for students: after classes, you can engage in outdoor activities, sports, or hobbies. Entertainment programs are included in the cost of many courses.
Work opportunities. A student visa allows you to work for up to 20 hours a week. The average salary in Australia is 29

USD

per hour[3]. Part-time work during the courses will allow you to cover part of the course cost and living expenses, as well as gain work experience that can help with further immigration. Moreover, language schools help students with employment and offer special Study and Work programs.
Pathways programs. Preparatory programs for future applicants of English-speaking universities are common at Australian language schools. Students with an Intermediate language level can attend such courses. At the end of the program, they can enroll at a partner university without entrance exams.
Climate. In the regions with the most language schools and universities, the climate is mild: temperatures in the summer season average at 16 °C-26 °C, in the winter season — up to 7-8 °C.
Disadvantages of language courses in Australia
Dialect. Australian English differs from the American and British variants in spelling and grammar. At language schools and university centers, the language is taught according to generally accepted standards, but it can be difficult for students to understand the speech of local residents.
Long and expensive flight. To reach Australia, you will have to spend from 24 to 36 hours and 755-1,000

USD

.
High prices. According to Global Economy, Australia ranks 7th in the list of the most expensive countries to live in[4]. The average cost of living is 1,944

USD

per month. For comparison, the cost of living in the UAE is 1,576

USD

per month, in Switzerland — 2,316

USD

, but in Turkey, where you can also learn English — 447

USD

per month. On a similar note, many language schools are located in major tourist cities — Sydney, Melbourne, and Brisbane.
Australian language course fees
School
Program
Weeks
Tuition fee/week
City
Homestay
Living in a residence
LSI
Afternoon 10*
1-11
120-127

USD

Brisbane

137-180

USD

210

USD

General 20*
1-17
227-237

USD

Intensive 24*
1+
237-277

USD

Intensive 30*
1+
264-304

USD

Pathway
12+
264-297

USD

Academic English
12+
264-297

USD

English for Business 24*
1+
264-304

USD

IELTS/TOEFL 24*
1+
264-304

USD

Cambridge 30*
10-12
3,003-3,563

USD

/
One-to-one
12
110/session
ILSC
Morning 14*

1+

220

USD

Sydney, Brisbane, Melbourne, Adelaide
197-227

USD

196-246

USD

Evening 12*
200

USD

Evening 8*
174

USD

General 20*

207-257 USD

IELTS/Cambridge Mastery 20 *
English for Academic Purposes 20*
8+
University Pathway 20*
Junior Camp 16*
1-6
1,375-5,746

USD

/course
Included in the course cost
—
* number of lessons per week
Enroll in a language course with UniPage
When enrolling in a language course, a lot of time is spent searching for schools, types of programs, and accommodation options in Australia.
At UniPage, we cooperate only with accredited language centers, which, besides offering quality education and accommodation, provide discounts to our clients. Our experts will tell you what programs are available at schools and universities in Australia, send an application, and ultimately save your time.
Need to learn a language?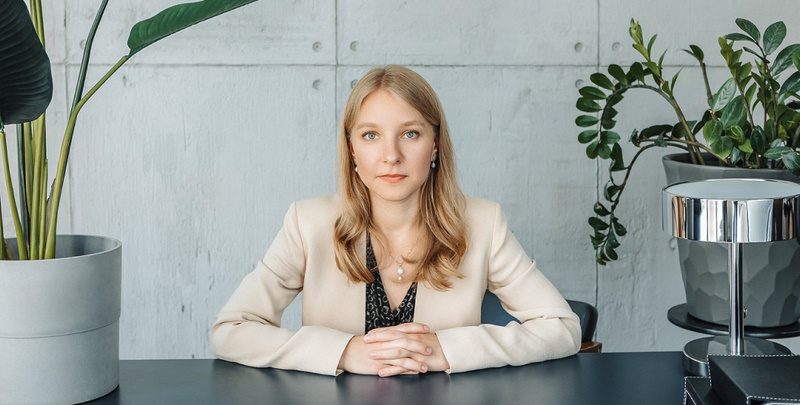 Types of language courses in Australia
Type of program
Intensity
Group
Min. language level
Avg. cost per week
General English
20
6-15
Beginner
214

USD

Intensive English
24-30
6-14
Beginner
267

USD

Real English
20-24
6-15
Intermediate
360 ​​AUD
English for Business
25-28
6-15
Pre-intermediate
280

USD

English for Academic Purposes
28
6-15
Intermediate
280

USD

Pathway
25-30
6-15
Intermediate
267

USD

IELTS/TOEFL/Cambridge Preparation
24-30
6-15
Pre-intermediate
300

USD

English+
15-30
6-15
Elementary
334

USD

Study and work
24-30
8-16
Upper-intermediate
267

USD

Summer Camp
16-20
11-18
Beginner
1,375

USD

/course
One-to-one lessons
Individual
1
Beginner
73

USD

/lesson
General English. In these courses, students hone their speaking, writing, and reading skills in English. Programs last from 1 to 17 weeks.
Intensive English. Intensive courses are intended for those who want to master the language in a shorter amount of time. The workload is 24-30 hours a week, and the duration of the program is up to 50 weeks. Available for any level of language proficiency.
Real English. English for real life situations. These courses are suitable for those who already speak English at a level of Intermediate or higher, but experience uncertainty and stiffness during a conversation. Students learn the rules of the language in practice, and the main emphasis is on communication with a native speaker. The duration of the program is from 2 to 12 weeks, depending on the initial language level.
English for Business. Specialized business English courses. These courses are aimed at improving the perception of oral speech and the development of communication skills. They consist of intensive English classes and practical modules for various business areas: banking, advertising and marketing, hospitality, and the catering industry. Depending on the request, you can choose one or more modules, or take the full course. The minimum language level is Pre-Intermediate.
English for Academic Purposes. This program prepares students for entrance exams and studies at English-speaking universities. Duration — from 12 weeks to an entire semester or academic year. Anyone with a level of Intermediate or higher can enroll in the course. Attendance in an Academic English course is a prerequisite for the Pathway program.
IELTS / TOEFL / Cambridge Preparation. These are programs made to prepare students for international language exams. Available both separately and together with an Academic English course. Classes are divided into two modules: an intensive language course and a detailed analysis of tasks, where students work out difficult moments and take mock exams. The duration varies from 1 week to an academic year (if combined with Academic English).
English+. In the morning, students take General English courses. In the afternoon, they devote time to extracurricular activities — for example, surfing, diving, yoga, music, or acting. Such programs last up to 4 weeks.
One-to-one lessons. Private English lessons. These are the most variable courses — students themselves choose the intensity (from 5 to 50 hours per week) and duration of their classes.
Summer language schools in Australia
Australian language schools offer summer programs for teenagers aged 13-17. They last from 2 to 6 weeks and are available for any level of language proficiency. In these courses, students master grammar and vocabulary, develop academic reading skills, learn to write essays, and communicate with each other in English for 16-20 hours a week.
After lunch, students go on excursions, hike, rock climb, and surf under the supervision of experienced instructors. Sundays are fully reserved for excursions and visits to national parks where koalas and kangaroos live. During summer courses, students live with host families who provide them with a separate room and three meals a day.
It is worth bearing in mind that Australia is located in the Southern Hemisphere — meaning that summer starts in December. Some "summer" programs take place in January and February, while others — in July and August.
University courses in Australia
English can be learned not only at private schools, but also at Australian universities. These are mainly Academic English programs that are aimed at preparing students for further studies at the chosen university. They help fulfill the language requirements for admission to a bachelor's or master's program. As a rule, these are long courses lasting from 6 to 12 months. You can enter with a level of Intermediate or above. The results of final exams can be counted as entrance tests for higher education.
Pathway programs
In Australia, Pathway programs and Foundation courses are available both at universities and private schools. Students with at least an Intermediate level of language proficiency can enroll. Classes include language learning with an emphasis on academic skills and university preparation. Partner universities recognize language school exams as equivalent to their entrance tests, so students do not have to confirm their language level upon admission. Thus, at the end of a Pathway program, students can enroll in the first year of their university studies.
Study and work
Some language schools in Australia offer to combine studying English with work. This format provides numerous opportunities for language practice and gaining experience in the country. The school will help you write a resume and prepare for an interview in English.
Internships at local companies. These can be both paid and unpaid. The program lasts from 6 to 26 weeks. Simultaneously, the student takes a 12-week intensive English course at the school. At least an Upper-Intermediate (B2) level is required.
Demi pair. Free accommodation in a host family in exchange for 15-20 hours a week of chores and child care. This assistance is not paid, but you will not have to pay for living in a household. At least an Upper-intermediate (B2) level is required for participation in this program. The minimum duration of an English course is 10 weeks.
Volunteer programs. Language school students participate in volunteer programs and take care of koalas in national parks, help people with disabilities, and organize fundraising for charity projects. Programs are available for levels Intermediate and above.
Features of admission to Australian language schools
Enrollment at language schools takes place throughout the year. Start dates depend on the specific program and language level. Courses for Beginners start 1-4 times a month, while classes for students with an Elementary level and above — every Monday. Semester and year-long programs at both private schools and universities begin in January, April, and September. Check the exact start dates on the official website of the chosen school or university.
Many courses have requirements for a minimum language level. You can find out by taking an online test on the school website. The results are for informational purposes only and do not affect admission in any way. According to the results of the entrance test, students can increase the duration of their course program.
To enroll in an Australian language course, you must:
Select the appropriate course and accommodation option
Apply to a language school (this can be done on the official website of the school)
Pay for the registration fee, tuition, and accommodation
Receive an invitation letter from the school (later necessary for a visa application)
For admission to Pathway programs, you will need language exam certificates and any previous diplomas in addition to the entrance test.
Also, you should take care of the visa application in advance. The term for consideration takes at least 6 weeks from the date of the application.
In addition, when you sign a contract, you need to carefully read the clauses that relate to the return and retention of funds. Each school has its own conditions: some withhold only the registration fee, and others withhold part of the course cost. At some schools, you may even have to pay extra for canceling or rescheduling the course.
Learning process in Australian language courses
English courses in Australia are not too different from those in other countries. Upon arrival to the campus, a test is conducted to determine the student's level of language proficiency. After the test, students are divided into groups. Throughout the course duration, students take several tests and write a final exam at the end. Schools also conduct IELTS and TOEFL exams. The cost of delivery is 234-267 USD.
Courses at universities are mainly aimed at preparing for higher education. Classes are held in the format of lectures and seminars.
At private schools, students can choose additional classes: Business English, IELTS preparation, and so on. Schools also organize extracurricular activities for students — surfing, diving, sports, music, acting, as well as trips to museums, galleries, and national parks.
Find language courses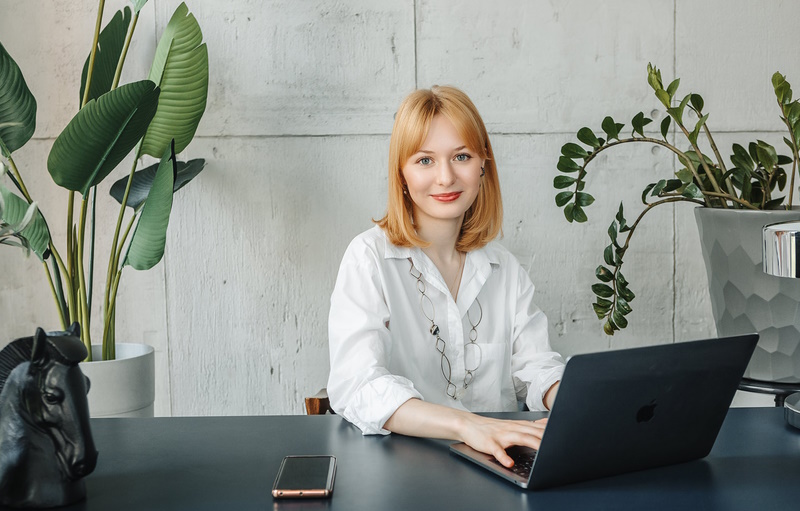 Accommodation options while studying in Australia
Accommodation options
Meals
Number of people per room
Min. cost per week
Avg. cost per week
Host family
Half or full board
1-2
137

USD

200

USD

School residence
None
1-2
210

USD

254

USD

Hotels
Optional
1-2
37

USD

/day
67

USD

/day
Apartment
Optional
1-2
257

USD

334

USD
Additional expenses
Expense
Avg. cost
Consular fee
93

USD

420

USD

Medical insurance
37

USD

/month
Registration fee
167

USD

Accommodation
174

USD

Study materials
10

USD

/week
Delivery of an invitation by express mail
50

USD

Airport transfers
80

USD

Exam
267

USD
Check the school websites for additional costs.
Cost of UniPage services
Visa for language courses in Australia
For courses in Australia lasting up to 3 months, you can apply for a tourist visa ( subclass 600).
If your program lasts longer than that, you must obtain a student visa (subclass 500).
Required documents:
Completed application form
Valid passport copy
Copies of all existing and previously issued visas
Consular fee payment receipt
Proof of financial solvency (bank statement, scholarship award letter, etc.)
Resume completed in English on the official letterhead of the embassy
Medical insurance with a minimum coverage of 27,360

USD

Invitation letter from a language school
Documents can be submitted online. They must be translated into English in order to expedite the work of the consulate. The processing time for an application is 6 weeks.
Working while taking a language course in Australia

With an Australian student visa, you can work 20 hours a week during the academic year and 40 hours a week during holidays.
There are many vacancies available for foreigners. While studying, students work as waiters, bartenders, hotel administrators, event organizers, nurses, and nannies. Moreover, many language schools help their students with employment, resume writing, and interview preparation in English.
Unfortunately, a tourist visa does not give you the right to work.
Need to learn a language?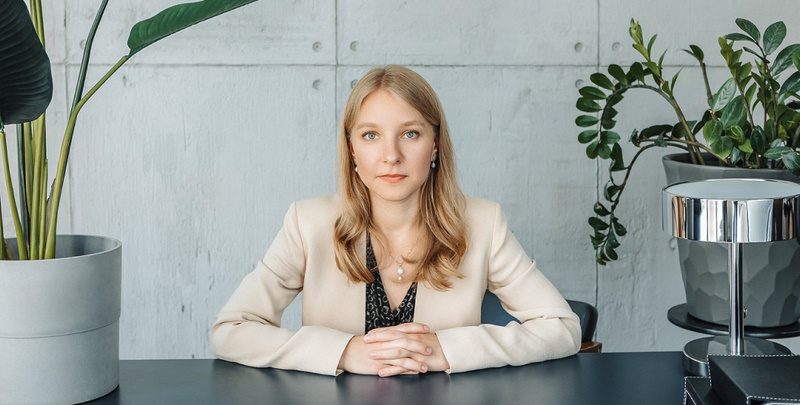 Most popular language schools in Australia
LSI
An international network of language schools with branches in Australia, New Zealand, Canada, the United Kingdom, and the United States.
In Australia, LSI is based in Brisbane. Students can choose from a wide variety of courses: General English of varying intensity, exam preparation, Business English, along with semester and year-long academic programs. Language school certificates are accepted by several major universities, among which are UNITEC, Whitecliffe College of Art and Design, Yorkville University, California International Business University, and Louisiana State University. The average course cost is 267 USD per week.
ILSC
Schools in the ILSC Education Group are located in Australia, Canada, and India. There are 4 branches in Australia: Brisbane, Melbourne, Adelaide, and Sydney. ILSC offers different types of courses:
Standard and Intensive English
Business English
International language exam preparation
Academic English and Pathway programs
After completing your studies, you can enroll at Greystone College or any of ILSC's partner universities around the world. The average course cost is 254 USD per week.
Byron Bay English Language School
Byron Bay English Language School opened in 1998. It offers its students a quality education and a variety of extracurricular activities: surfing, diving, sports, hiking, excursions to major Australian cities, and national park visits. The school also organizes summer camps for teenagers. The average cost of the course is 234-267 USD per week, while a 4-week summer program will cost 1,521 USD without accommodation.
Cass Training International College
Founded in 1989, Cass Training International College is a private language school in Sydney. It offers a wide range of courses: from standard and intensive to special English programs for real life situations. It also provides the opportunity for direct enrollment at partner universities without language exams. The average cost of a course is 240 USD per week.
Best cities to study English in Australia
Region

City

Population

Spending per month

New South Wales
Sydney
4627345
957

USD

Victoria
Melbourne
4246375
896

USD

Australian Capital Territory
Canberra
367752
801

USD

Queensland
Brisbane
2189878
916

USD

Queensland
Gold Coast
591473
894

USD

South Australia
Adelaide
1225235
888

USD

Western Australia
Perth
1896548
859

USD

Northern Territory
Darwin
129062
968

USD
Australia is made up of 6 independent states and 3 mainland territories. All states and territories have their own parliament, and they are autonomous in dealing with internal matters.
Sydney
Australia's largest city harmoniously combines the beauty of tropical nature and glass skyscrapers that make it the business and economic center of the continent.
Sydney is a cosmopolitan city with many migrants. Students who choose to study English in this city can practice the language outside of school by interacting with the locals. About 4% of Sydney's inhabitants come from the UK, Ireland, and Scotland — in addition to the authentic Australian dialect, you can also hear more "classic" British English.
Brisbane
Brisbane is the perfect place to study English. It is a sunny city on the banks of the Brisbane River with moderately warm summers and mild winters.
Not far from the city is the Lone Pine Koala Sanctuary, where you can hug a koala and feed a kangaroo. Language schools in Brisbane regularly organize student trips to the reserve so that they can literally touch the unique fauna of Australia.
Melbourne
Formerly the capital of Australia, Melbourne is now an important cultural and educational center of the country.
Many sports and cultural events take place here: concerts, exhibitions, and festivals. Melbourne is the traditional venue for the annual MIFF film festival, which, along with Cannes and Berlin, is considered to be the oldest and most prestigious in the world. Students of language courses will always find something to do in their spare time.
Adelaide
Adelaide is Australia's "city of education" — there are large public and private universities and several TAFE centers. The University of Adelaide is part of the Group of Eight — an association of the oldest educational institutions in Australia. There are also two campuses of the American Carnegie Mellon University. Students who plan to attend Pathway programs will definitely find the right university for themselves among Adelaide's educational institutions.
Language courses with UniPage
Want to learn a foreign language, improve your conversational skills, and prepare for exams?
UniPage specialists will select language programs according to your goals, interests, and budget, and help with enrollment.